Home Cooling Services for Chester County, PA
A reliable AC system will keep your home cool and refreshing all summer long. We get a lot of sunshine and hot, 90-degree-plus days in Pennsylvania, making it almost impossible to keep the house comfortable without a working air conditioner. Instead of worrying about the heat, count on our team for residential air conditioning services.
At Brandywine Valley Heating & Air Conditioning, we can help you every step of the way with your cooling system. From installation to routine service and repair work, call on West Chester's experienced AC technicians for all your home cooling needs!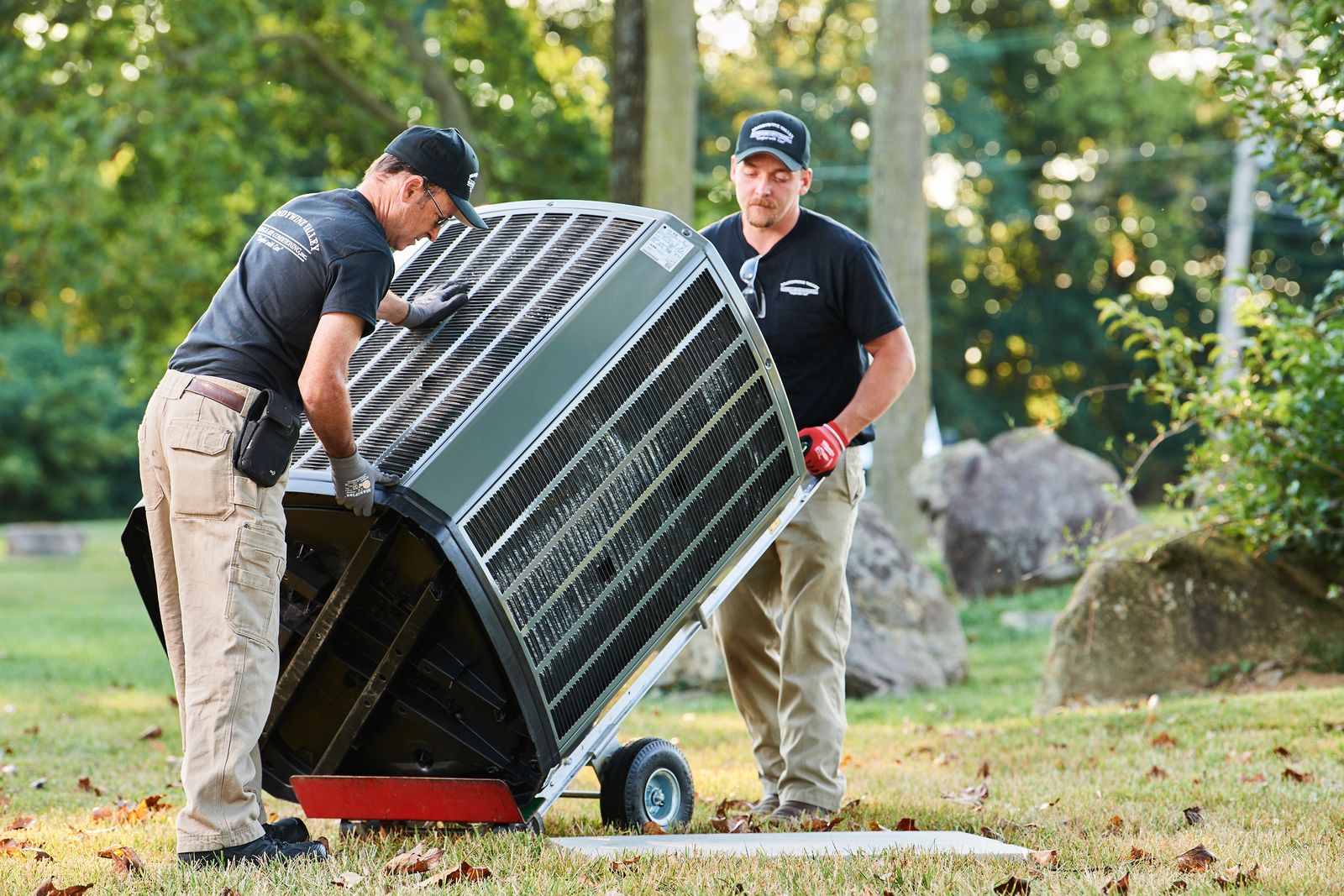 Brandywine Valley Heating & Air Conditioning is an independent, locally-owned business that puts the customer first. When you need us, we're only a phone call away. We understand how important it is to have a comfortable home. That's why we work quickly and efficiently to ensure you're getting the most out of your HVAC system. Whether you're worried your AC isn't going to make it through the summer or you need help figuring out what to do to keep your old furnace system in good shape, count on West Chester's best to get the job done for you.
Experience You Can Trust
Most of us have been working on cooling systems for more than two decades. We have an impeccable leadership team that maintains a high bar for training, service and quality work. You always know you are getting the best work possible when you call Brandywine Valley.
Prices You Can Afford
Think the best AC installation and repair services in Chester County have to be expensive? Think again. We are able to keep our costs low so our customers don't have to pay high prices for good service. Give us a call – we promise you will like our prices, and you will love our 100% satisfaction guarantee even more.
Customer Service that Lets You Know How Much You Mean to Us
There is a reason the readers of the Daily Local have named us the #1 HVAC company in Chester County for 17 years in a row. It is our commitment to you. We work hard to deliver our best, whether we are installing central air conditioning in a new build or troubleshooting a malfunctioning AC unit. But what drives us, is the people.
We treat our customers like family. We are here for you in a heartbeat, always ready to help. We go the extra mile to ensure you have everything you need to feel comfortable and cared for. That is what true service is all about.
We Work with All Major AC Brands and Types of Cooling Systems
One of the major advantages of working with us is we have been servicing residential cooling systems in the area for a quarter of a century. We are familiar with every air conditioning brand on the market and have experience installing, servicing, and repairing them all. Our technicians are also Trane Comfort Specialists (TCS) – and we are one of the few companies in the country that are TCS Charter Members. We are also a Mitsubishi Diamond Dealer.
We Use Industry-Leading Tools
We have also been in the business long enough to understand the value of innovation. Brandywine Valley stays at the cutting-edge of the HVAC industry to ensure we offer our customers the best results possible. We have invested in advanced tools and are committed to continual training for our technicians. Essentially, we are always finding new ways to better serve you.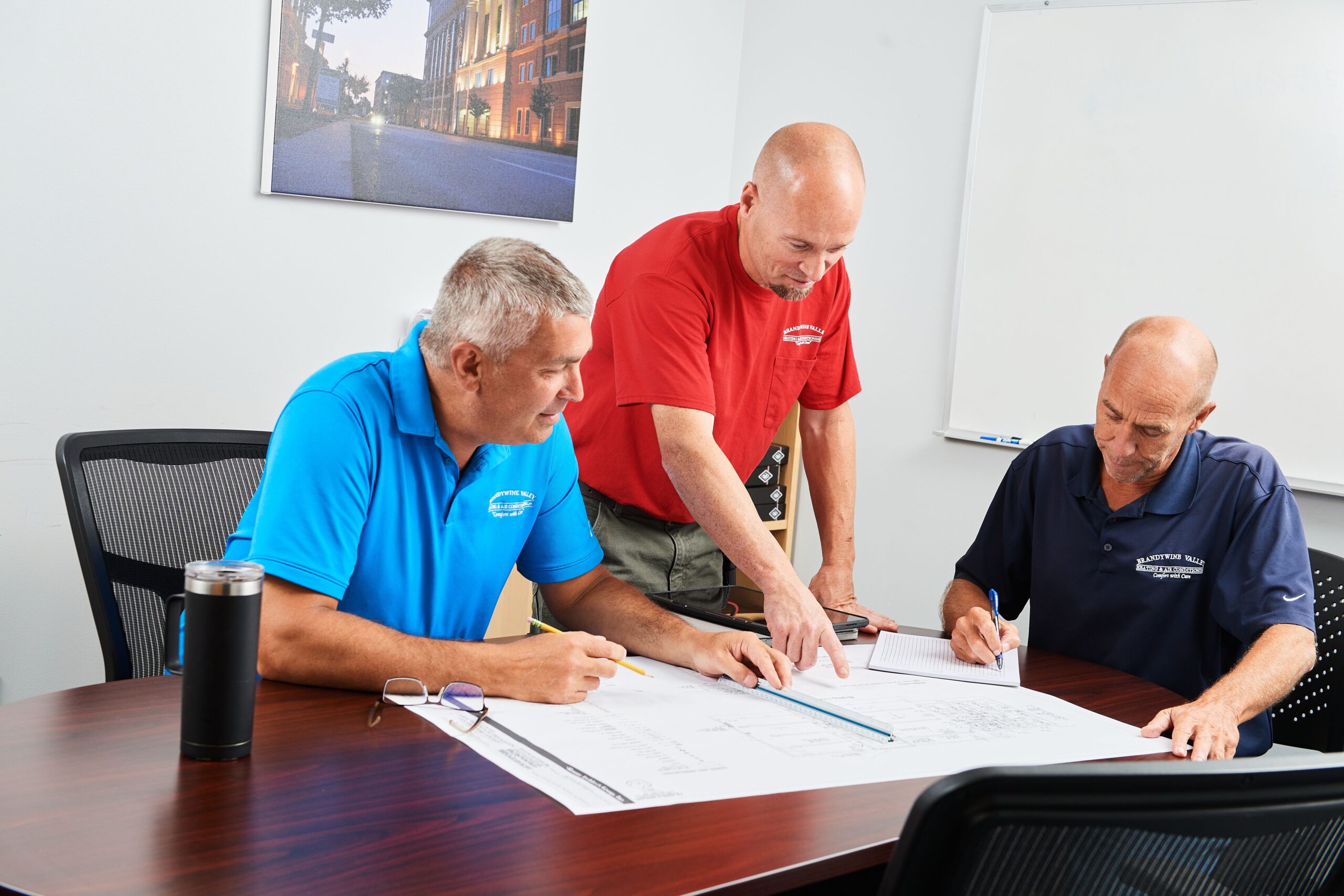 Want to Make Your Home More Energy-Efficient? We Can Help!
A lot of our customers want to know what they can do to lower their energy bills. There are plenty of ways that you can save, and at the same time, get more out of your home cooling system. From using a programmable thermostat and servicing your air conditioning system every year, to installing a more energy-efficient air conditioner, we will talk to you about your options. Get in touch with us and we can assess your home and offer suggestions that fit your goals and budget.
Get the Residential AC Services You Need Today!
Give us a call at 610-692-3900 or fill out our easy online contact form to get started. We will answer any questions you have and can set up a service appointment for a time that is convenient for you.