There is nothing more refreshing than an air-conditioned home in the summer. Whether you are ready for a new AC system to replace your old one or your home does not already have air conditioning, count on Brandywine Valley for fast, professional, air conditioning installation. Chester County residents have trusted our HVAC experts for over 30 years. Give us a call today, and we will make sure you are set up to enjoy a cool, comfortable home in no time.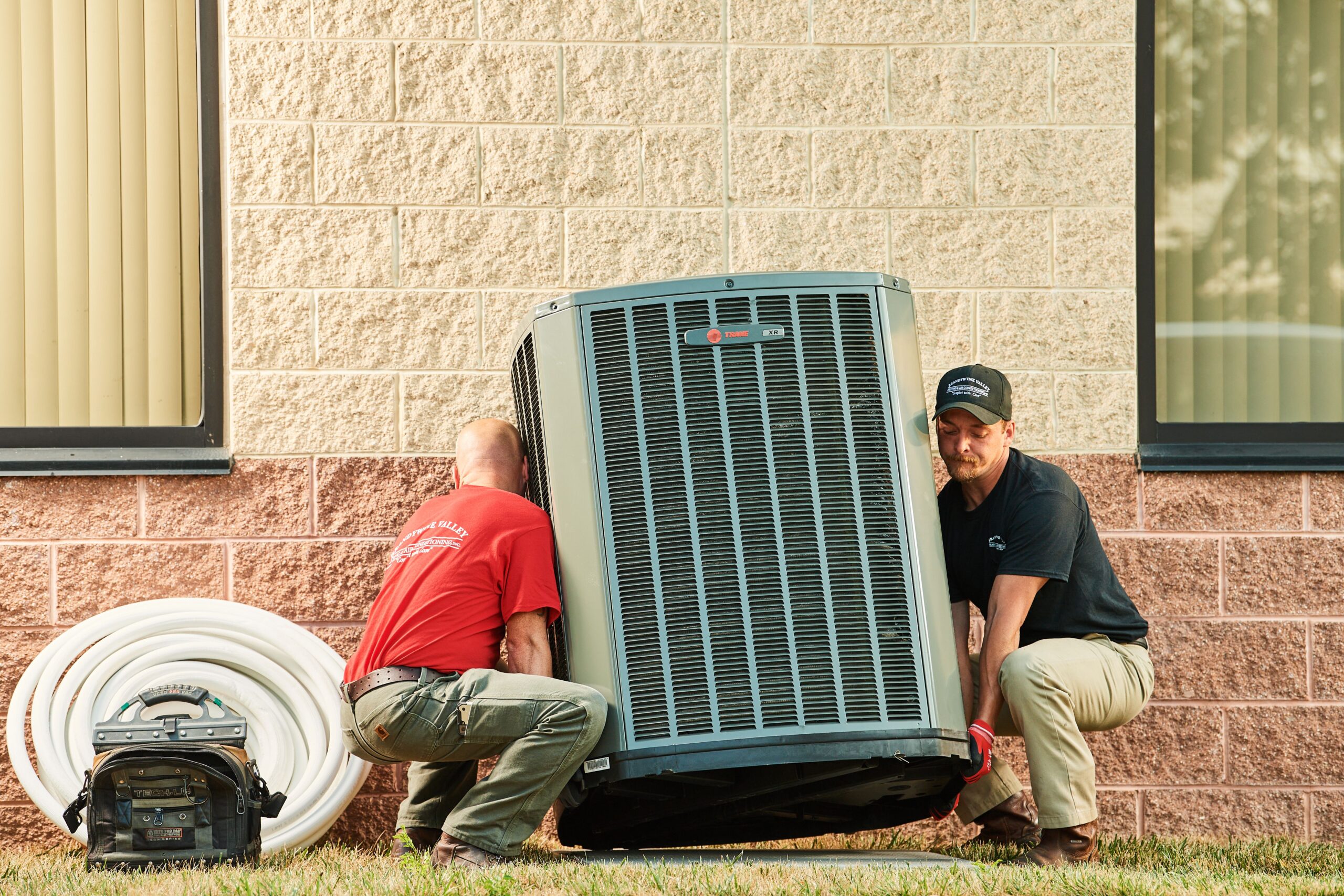 A Hassle-Free AC Installation
Our comfort specialists go above and beyond for every customer. We understand how stressful it can be to be without a reliable AC system and how overwhelming it is to find the right system. But, with Brandywine Valley, you do not have to worry about a thing. We provide hassle-free AC installation.
Efficient, friendly and always professional, we will have your new air conditioning system up and running quickly so you can get back to enjoying your home. No stress, no cumbersome paperwork, and no unexpected costs. Our process is refreshingly simple.
Home Cooling Assessment
Every home is different. And every family has different priorities when it comes to their indoor air. Before we recommend suitable air conditioners, we will take the time to get to know your wants and needs. We will evaluate your home as well as your goals concerning energy costs, noise level, size, longevity, budget and indoor air quality.
Personalized Recommendation
After we learn about your goals, we offer personalized recommendations. You can rely on your Brandywine Valley expert to explain all the features, benefits and maintenance requirements of each system so you can make a well-informed decision. With extensive experience, we can also customize your air conditioner to seamlessly align with the needs of your home.
Professional AC Installation
Once you let us know a good time to install your new system, our team will be there to get the job done quickly. We can take care of the paperwork and planning. After installing your system, we clean up the area, leaving your property just as it was when we arrived. We are also more than happy to walk you through operation and care — we want you to feel 100% comfortable with your system once it is installed
High-Quality Air Conditioning, Guaranteed
At Brandywine Valley, we only install high-quality air conditioners that last. This means you can rest assured you are getting world-class AC at an excellent price. Call us today to set up a consultation with one of our AC specialists. Quality and comfort are only a phone call away. Call 610-692-3900 or contact us online, and we will get back to you promptly.
Have questions about installing a new air conditioner? We are happy to help. Here are answers to some of our most frequently asked questions about AC installation in West Chester, PA.
If your unit is underperforming, it is hard to keep your home at a comfortable temperature. A poorly functioning system can also increase energy costs and have a negative impact on indoor air quality. Higher energy bills, ineffective cooling and the need for frequent or major repairs are all signs it's time to get a new AC system.
If your air conditioner is not that old and it's acting up, you may just need a repair. If you are not sure if you should replace your AC or repair it, get in touch with us. We can take a look at your system and let you know your options.
The cost of installing a new air conditioner is based on the price of the unit or system and the level of work involved. At Brandywine Valley, you can count on great prices — because most of our business comes from referrals, we do not have to invest a lot in marketing, which allows us to keep our costs low.
Contact Us today for a quote! Do not wait another day to start enjoying a cool, comfortable home.