The geothermal experts at Brandywine Valley Heating & Air Conditioning address even the finest technical details of your system in order to provide you with all the environmental and energy-efficient benefits of geothermal technology. From the very beginning, geothermal systems have been the cornerstone of our business. Our President, Bill Ronayne, has been accumulating geothermal installation experience since 1978. A geothermal system is the most eco-friendly and energy-efficient heating and cooling technology available.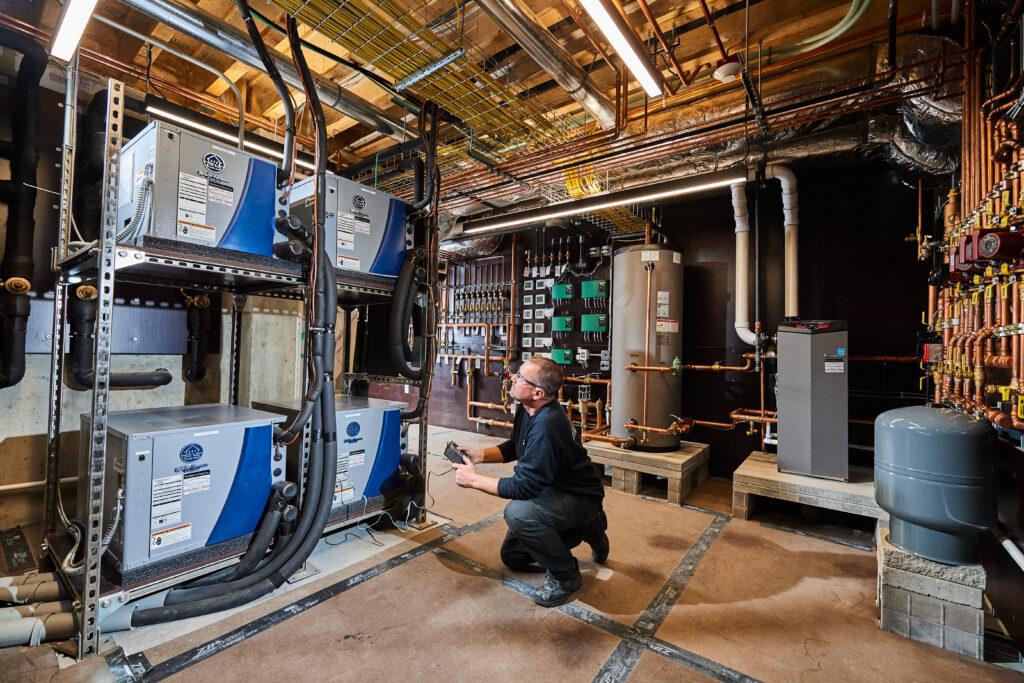 In addition to Federal Tax Credits that are available for installations completed between January 1, 2009 and December 31, 2016, these eco-friendly systems can save homeowners up to 70% on costs associated with heating, cooling and hot water.
Put simply, we have been on the cutting edge of geothermal installation for longer than any of our local competitors. We bring a creative and insightful approach to every installation by considering not only the heat loss and heat gain calculations, but the duct system, building envelope and geothermal loop designs as well.
Installing geothermal systems since 1978.

Over 1000 installations in the last 10 years.

IGSHPA Certified Professionals.

NATE Certified Technicians & Installers

Member of National Ground Water Association
Geothermal Industry Pros
Proper design is the foundation of any efficient geothermal system. Brandywine Valley's geothermal expertise includes IGSHPA certified design professionals, factory trained service technicians and installers, and the experience gained from over 1000 geothermal installations.
The Geothermal Exchange Organization (GEO) is the voice of the geothermal heat pump industry in the United States and constitutes the geothermal industry's presence on Capitol Hill. They are a non-profit trade organization built to promote the manufacture, design, and installation of geothermal heating and cooling systems. GEO is committed to the growth of this renewable energy technology. Brandywine Valley is proud to be a member of this organization and values our role in geothermal's sustained growth.
WaterFurnace GeoPro
The GeoPro designation signifies that Brandywine Valley Heating & Air Conditioning has committed to maintain the highest levels of customer satisfaction, employee training and quality. Only a portion of WaterFurnace dealers are invited to join the GeoPro program.
IGSHPA
The International Ground Source Heat Pump Association (IGSHPA) is a non-profit, member-driven organization established in 1987 to advance ground source heat pump (GSHP) technology on local, state, national and international levels. IGSHPA utilizes state-of-the-art facilities for conducting GSHP system installation training and geothermal research. With its access to the most current advancements in the geothermal industry, IGSHPA is the ideal bridge between the latest technology and the people who benefit from these developments.