At Brandywine Valley Heating & Air Conditioning, our team of residential HVAC repair and service specialists are here to ensure your home's heating and cooling equipment is operating at peak efficiency all year long. Our NATE certified and factory trained technicians have expertise and technical proficiency to maintain your home's comfort equipment and identify and repair HVAC systems when they fail to perform properly.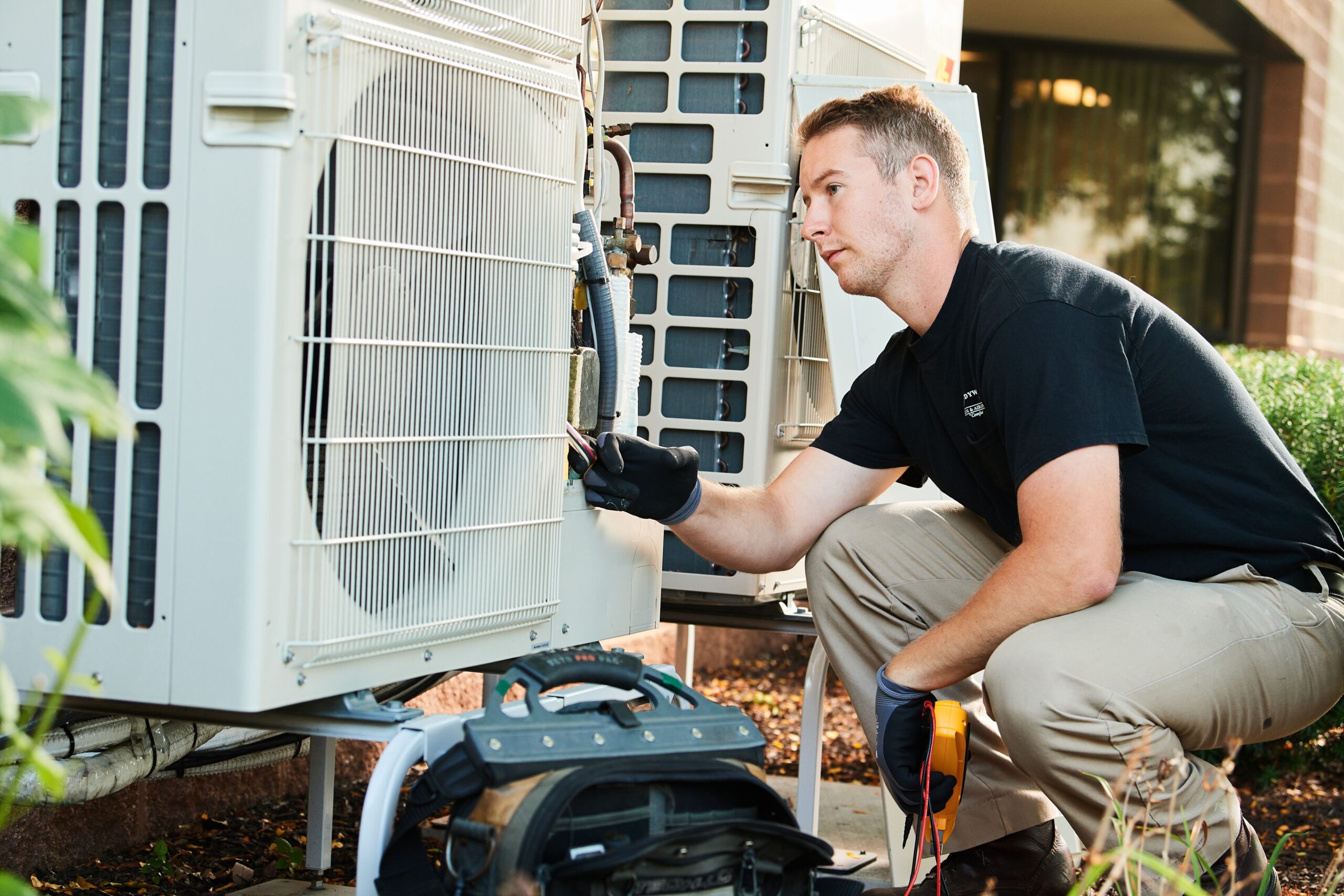 Proper Preventive Maintenance
The Brandywine Valley Heating & Air Conditioning preventive maintenance plan includes biannual pre-season maintenance visits which help to protect your comfort system from potential system or parts failures during times of heavy usage. Allow our team of comfort pros to deliver expert service and valuable peace of mind as we protect your investment year round. Well maintained HVAC systems experience fewer system and parts failures and run more efficiently, saving you money over the life of your equipment.
Did you know that upwards of 80% of repairs could be avoided through preventive maintenance?
Just like with your vehicle, routine scheduled maintenance of your home's heating and air conditioning system will cost less to maintain than to repair or replace. To learn more about our preventive maintenance options, call 610-692-3900 today to speak with one of our comfort specialists.
Expert Residential HVAC Repair
When your home's heating and cooling system is not running at peak performance, or worse yet, experiences a system failure, it can be a nerve-racking experience. How much are repairs going to cost? How long until your system is back up and running? At Brandywine Valley Heating & Air Conditioning we are proud to offer Comfort with Care. This means that we understand your concern regarding the time and cost associated with your system's repairs. This is why we guarantee that we will explain your options for repair or replacement in easy to understand terms. We will be as transparent as possible about repair time and cost estimates and we will only use parts from the most trusted manufacturers to repair your HVAC system. You can rest assured that our technicians are factory trained which means that when our van shows up to your home, you know that we have the parts and know how to repair your system.