Does your business need a new heating system? A commercial system is a big investment. Of course, you want to get everything right, from choosing the most suitable system for your needs to having it installed by skilled craftsmen.
With over three decades of commercial HVAC installation experience, the team at Brandywine Valley Heating & Air Conditioning delivers quality heating solutions for your businesses. Trust our trained specialists to ensure you are set up with a reliable system that keeps your premises warm and comfortable.
Contact Us for a consultation and find out how easy and affordable getting a new heating system for your business can be when you partner with an HVAC company, like Brandywine, you can depend on.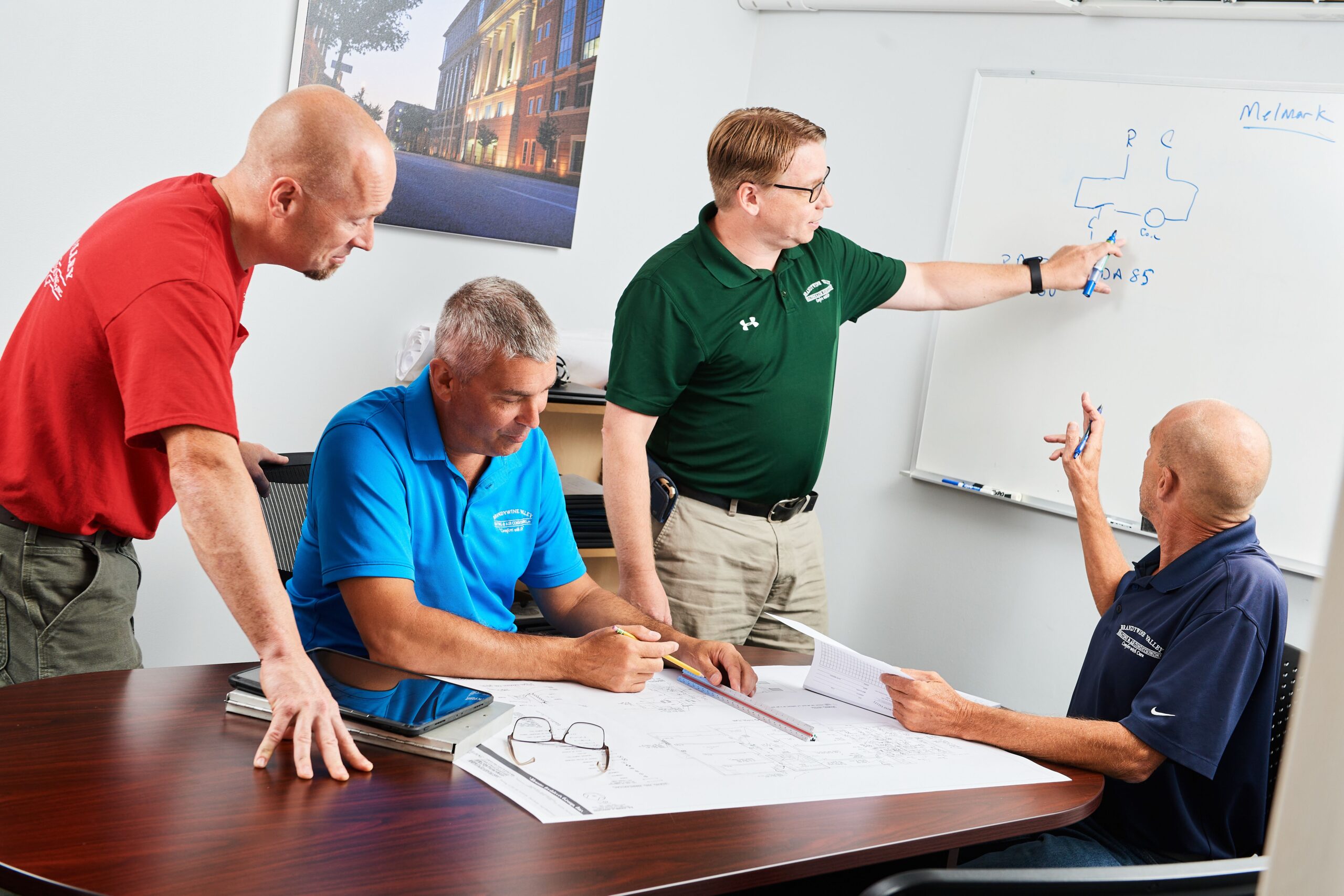 Custom Heating Systems
When it comes to commercial heating, there is no one perfect solution that will work for all businesses. There is no ideal brand or winning type of equipment. To achieve the best results, you need a team that can offer a custom solution that fulfills your commercial heating needs.
We recommend the most suitable heating systems for every business we work with. From boilers and geothermal heat pumps to conventional split systems, there are advantages of every type of heater and every manufacturer. An expert from our team will help you choose the best system based on your budget, performance needs, efficiency expectations and the space you have available. We have found over the years that a tailored approach combined with regular servicing gives area businesses rock-solid long-term performance.
Hassle-Free Installation
Worried that installing a new heater will put your business on hold? Our team works quickly and efficiently so your business doesn't have to wait. We have a large team of trained technicians available, so we always have the manpower for a large installation project.
We will also help you throughout the installation process. Our end-to-end service includes paperwork, planning, and testing to ensure that when we leave, you have everything necessary to start enjoying your new commercial system.
Energy-Efficient Commercial Heating
Concerned about rising energy costs? The good news is that HVAC manufacturers are always working hard to create more efficient heating and cooling solutions. When you install a new heating system, you are almost guaranteed lower energy costs and better performance.
If you want to learn more about the most efficient options on the market today, as well as steps your business can take to reduce your energy consumption, we are here to help. Let us know what your goals are, and we will provide expert recommendations to help you save money.
Affordable Solutions for West Chester Businesses
We also pride ourselves on offering cost-effective commercial installations. Because we have industry-leading tools and an incredible team, we are able to complete installation projects fast. We also understand what it's like to run a business; we are a local, family-owned business ourselves.
We will be upfront about prices and help you choose a heating system that suits your budget now, and that delivers reliable heating in the long run.
Why Brandywine Valley Is the Best Choice for Commercial Heating Systems
We aren't your everyday HVAC company. Our team consists of trained specialists who are veterans of the industry. We also regularly service local businesses. Commercial systems are far more complex than residential heating solutions, and they require a skilled professional for installation, repair and maintenance.
We are also a West Chester favorite. We have been named the Daily Local News' Reader's Choice Winner for 20 years in a row.
Do not Wait – Contact Brandywine Valley Today
Commercial heating installation requires the right tools, expert knowledge, and years of experience. Do not settle for anything less than a professional team for your HVAC needs. Call 610-692-3900 or contact us online so we can help you with your new system.