When your cooling system suddenly starts acting up, it is probably time for an air conditioning repair. Do not spend another day worrying about your air conditioner or wondering when it's going to break down. Our AC specialists have extensive experience repairing all major HVAC brands including Trane cooling products, Mitsubishi Electric and many more. We will diagnose the issue right away and provide a quick solution. Call today so you can get back to enjoying a comfortable home.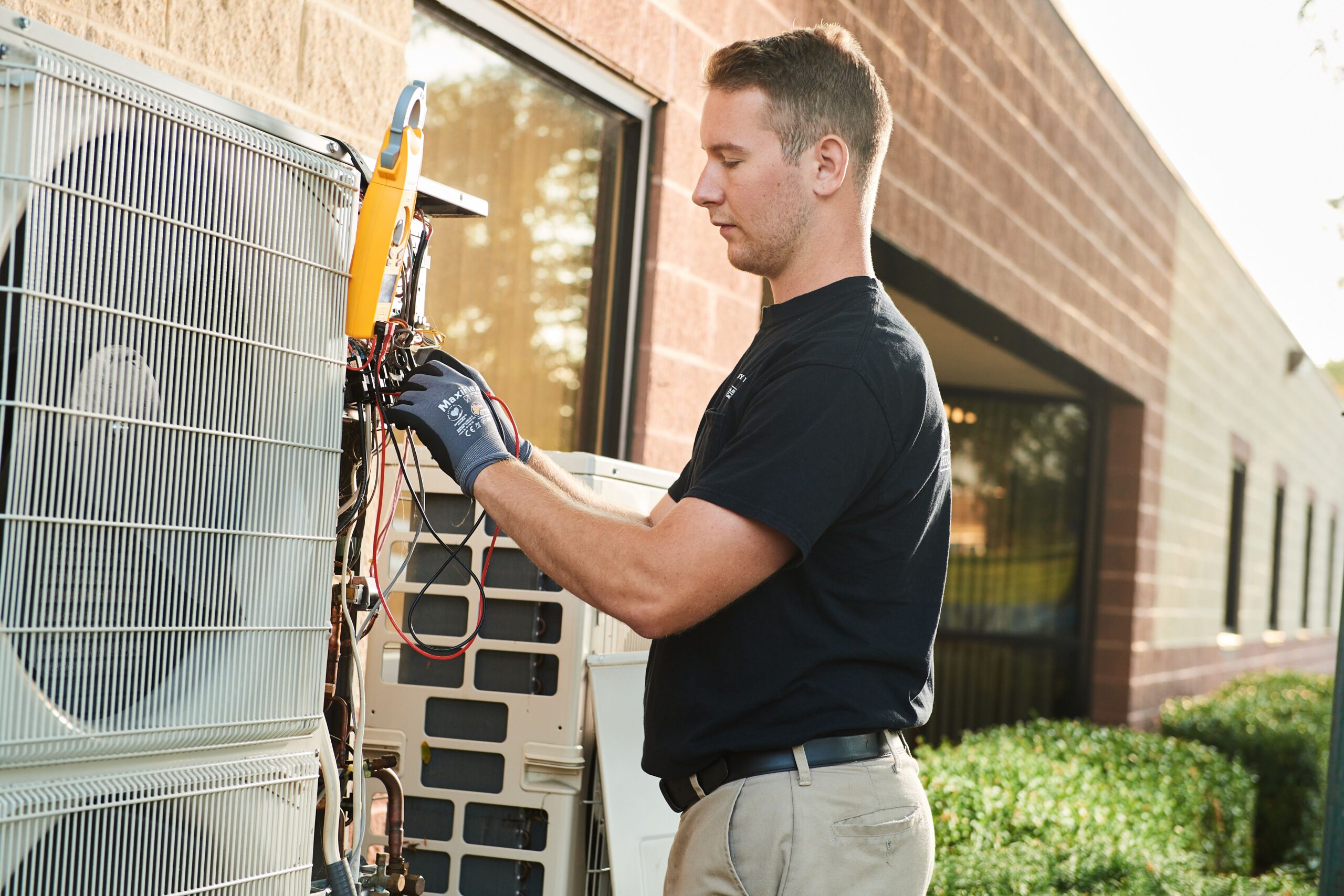 Fast AC Repair for West Chester Homes
We get it. Suffering through hot, humid days is no fun with a broken down cooling system. As Chester County's most trusted HVAC repair team for over two decades, you can count on us to fix your problem quickly.
Your cooling system is an important part of your home. Call the comfort specialists at Brandywine Valley and benefit from the peace of mind that comes with hiring a team of NATE-certified technicians who care about your well-being.
Total Transparency
It can be unnerving running into a problem with your AC. You probably do not know what's wrong, or how much it will cost to repair, let alone when you can expect it to be fixed. At Brandywine Valley Heating & Air Conditioning, we guarantee top-quality work, so you always know you are getting the best care for your system. We also provide cost and repair time estimates – you will never have to worry about surprise fees or waiting for service.
Fully Equipped
We keep our service vans stocked with all the parts, tools, and equipment we might need for an AC repair. When we arrive, we will repair your system during our visit. If we do need to order a replacement part, we will do so right away and then inform you of the timeline for completing your repair.
Quick Solutions
Our factory-trained team has seen it all before, and we know how to repair both complex and simple issues. You can count on our friendly team to let you know what is wrong soon after we've had a chance to assess your cooling system. Then, we will recommend the best solution, communicate what is involved and once you have given us the okay, we will get to work.
Experience a Smooth-Running AC System All Summer
Get back to enjoying refreshing, comfortable air in your home. Call 610-692-3900 or contact us online to schedule AC repair.
Cooling System Repair FAQs
Here is a look at some of our most frequently asked questions about air conditioner repair.
Strange noises, musty smells, and lukewarm temperatures in your home when your AC is running are telltale signs your cooling system needs a repair. You also may notice stale air if your system stops properly circulating air because it's clogged or a part has broken down. When in doubt, call the AC experts at Brandywine Valley so we can assess the problem, service your system as necessary and prevent a larger issue from developing.
Even with regular use, a high-quality air conditioner will last for about ten years. If you notice a problem and it's less than a decade old, chances are, we can repair your system for you and you won't need to install a new air conditioner.
If you are paying for frequent repairs, it may be time for a replacement. We will talk to you about your options once we've assessed your air conditioning system. If you want to replace your system, we are also here to help you with recommendations and professional installation.
Get in touch today to talk to an air conditioning repair expert