Ensure the health of your heating system with professional service from the HVAC specialists at Brandywine Valley Heating & Air Conditioning. Preventative maintenance will not only help to keep your heater in optimal condition, it is also a great way to avoid costly repairs down the road. When we service your furnace, boiler or other heating system, we will identify small problems and address them right away, preventing them from ever spiraling into a larger problem.
Call 610-692-3900 or Contact Us online to schedule service for your home heating system.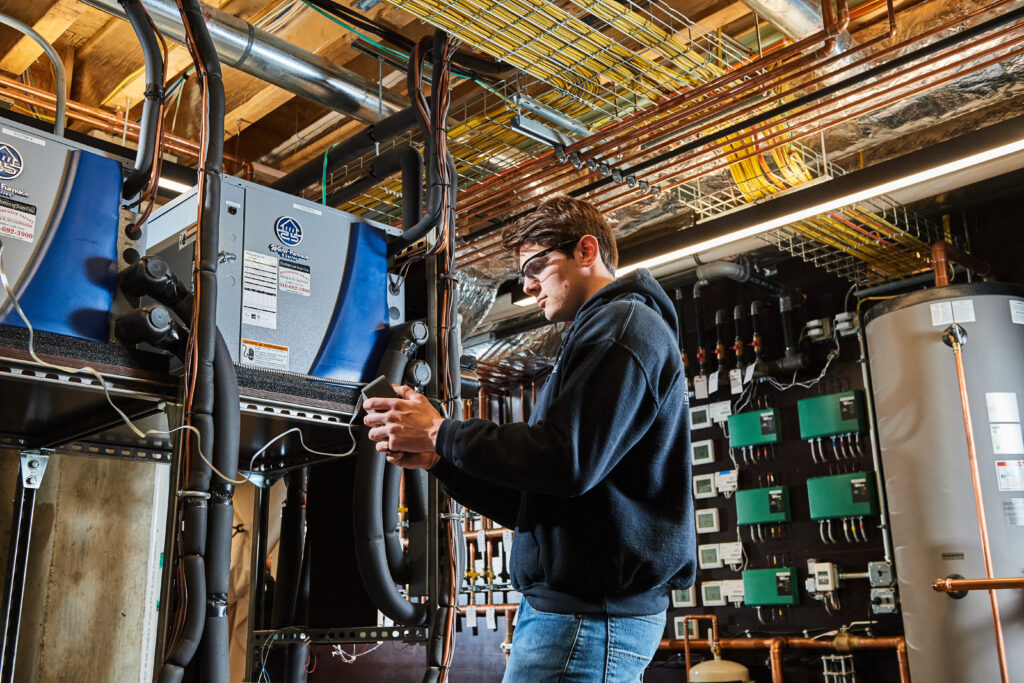 The Benefits of Regular Maintenance for Your Home Heater
Your heating system should last for years, but it does require servicing to ensure it is ready to perform when the cooler months come around.The reality is, over time, dust can build up in your system and components wear down. With regular care performed by knowledgeable experts, you can count on a smooth-running system throughout the season.
Fewer Repairs
Whether you have underfloor heat or a ducted system, minor issues may crop up from time to time. By having a professional check your system and perform regular maintenance steps, you are less likely to deal with broken parts or costly repairs in the future.
Better Performance
We see plenty of chilly days and freezing nights in Chester County. If you are like most people, you rely on your heat to maintain a comfortable living space. Keep your system healthy so it can perform as it should when you need it most.
Peace of Mind
Our team of heating specialists have been servicing HVAC systems in Chester County homes for over 20 years. When you work with such an experienced team, you know you are doing everything possible to preserve the longevity, performance and efficiency of your system. This means total peace of mind that you are getting your money's worth out of your investment.
Home Heating Maintenance from the Area's Most Trusted Team
Enjoy a warm, cozy home even in the dead of winter with the help of the professional team at Brandywine Valley Heating & Air Conditioning. Contact Us today to schedule your service appointment.
Home Heating Maintenance FAQs
Here are answers to some of our most frequently asked questions about home heating service.
We recommend having a technician check and service your system once a year in late summer or early fall, especially if you have an older system. This way, you know you are not likely to run into any problems in the upcoming season. Not all systems need the same amount of servicing – feel free to call us and inquire about a reasonable maintenance schedule for your system based on the type and age.