At Brandywine Valley Heating & Air Conditioning, nothing brings us more satisfaction and joy than having the opportunity to make a difference in West Chester and communities around Chester County and the Main Line. Our longevity and growth over the last two plus decades can be directly attributed to our community-first approach to doing business.
Our leadership and staff live in the communities we serve and we continue to value every relationship we have created and grown through some amazing organizations and events throughout the Brandywine Valley area. From serving on boards and committees for local organizations and non-profits to supporting important local fundraisers and events, it continues to be our pleasure to offer our time, energy and financial support to those making a difference in the communities we love so much. We are always happy to see our customers at all of the events we support, so be sure to say hello!
Join Brandywine Valley at the following events in 2020!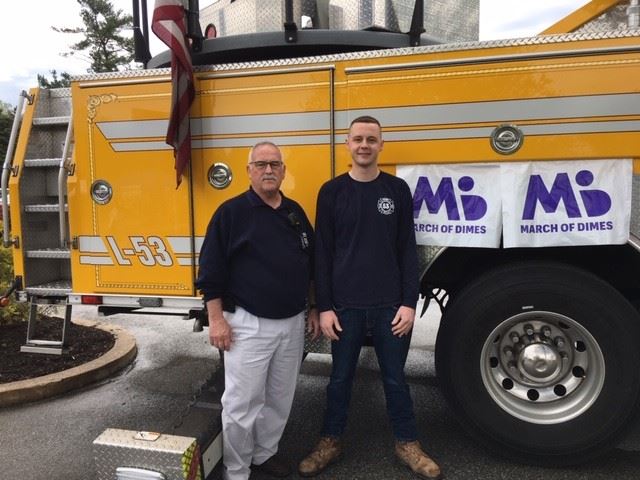 We are Proud to Support the Following Local Organizations
American Helicopter Museum
ARC of Chester County
Barclay Friends
Brandywine Red Clay Alliance
CCD MCL (Golf Outing)
Chester County Chamber of Business and Industry
Chester County Community Foundation
Chester County Economic Development Council
Chester County Historical Society
Chester County Hospital Foundation (Challenge for Cancer Bike Tour)
Chester County Technical College High School
Christopher's Cure
CLAFAA
Delaware Valley Fire Muster and Show
Devereux CAAPP (Face Off for Autism)
Domestic Violence Center of Chester County
Downingtown Senior Center
East Bradford Township (Trailblazer Run)
Exton Little League
Exton Region Chamber of Commerce
FAME Fire Company
Family Lives On
Friends Association For the Care & Protection of Children
Good Works, Inc.
Goshen County Fair, Inc.
Goshen Fire Company
Habitat for Humanity of Chester County
Henderson High School
Kennett Symphony of Chester County
King of Prussia Volunteer Fire Company
Lions Club – West Chester
March of Dimes
National MS Society
Oscar Lasko YMCA Youth Program
Outward Bound
Safe Harbor of Chester County, Inc.
St. Agnes
St. Maximilian Kolbe Church
St. Peter Parish
St. Phillip & James
St. Simon & Jude
Upper Main Line Rotary Club
Uptown! Entertainment Alliance
Unionville Area Community Recreation Association
Greater West Chester Chamber of Commerce
WC Public Library
West Chester Downtown Foundation
West Chester East High School
West Chester Film Festival
West Chester Senior Center
West Side Little League