At Brandywine Valley Heating & Air Conditioning, we want you to trust the area's highest rated Trane Comfort Specialists to install and repair your Trane system!
But, why should you choose Brandywine Valley Heating & Air Conditioning when any HVAC installer can install Trane equipment?
At Brandywine Valley Heating & Air Conditioning, we understand that there is no short cut to a high quality result. Each time we enter a home of a customer, we do not take lightly our opportunity to earn, truly earn, the business. For 25 years, we have grown our company on an unmatched dedication to delivering the highest degree of customer service. Positive word of mouth is a byproduct of our commitment to simply do the right things every day. From the folks who answer the phone to those who install or maintain your comfort system, our team is determined to offer the best customer experience anywhere in the industry. Our customers vouch for us. Brandywine Valley Heating & Air Conditioning has been voted the #1 HVAC company in Chester County 17 years in a row by the readers of the Daily Local News. This is complemented by dozens of 5-star reviews across the internet on sites like Google.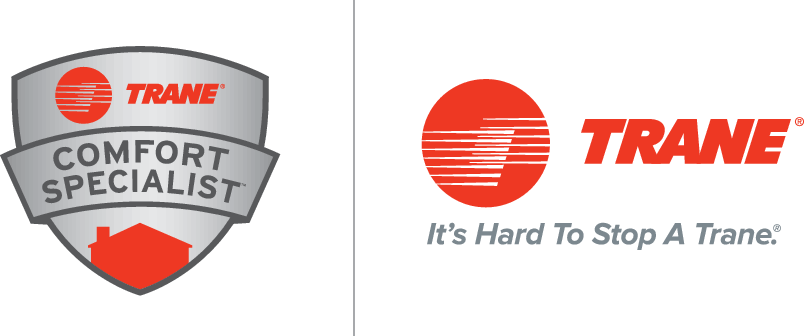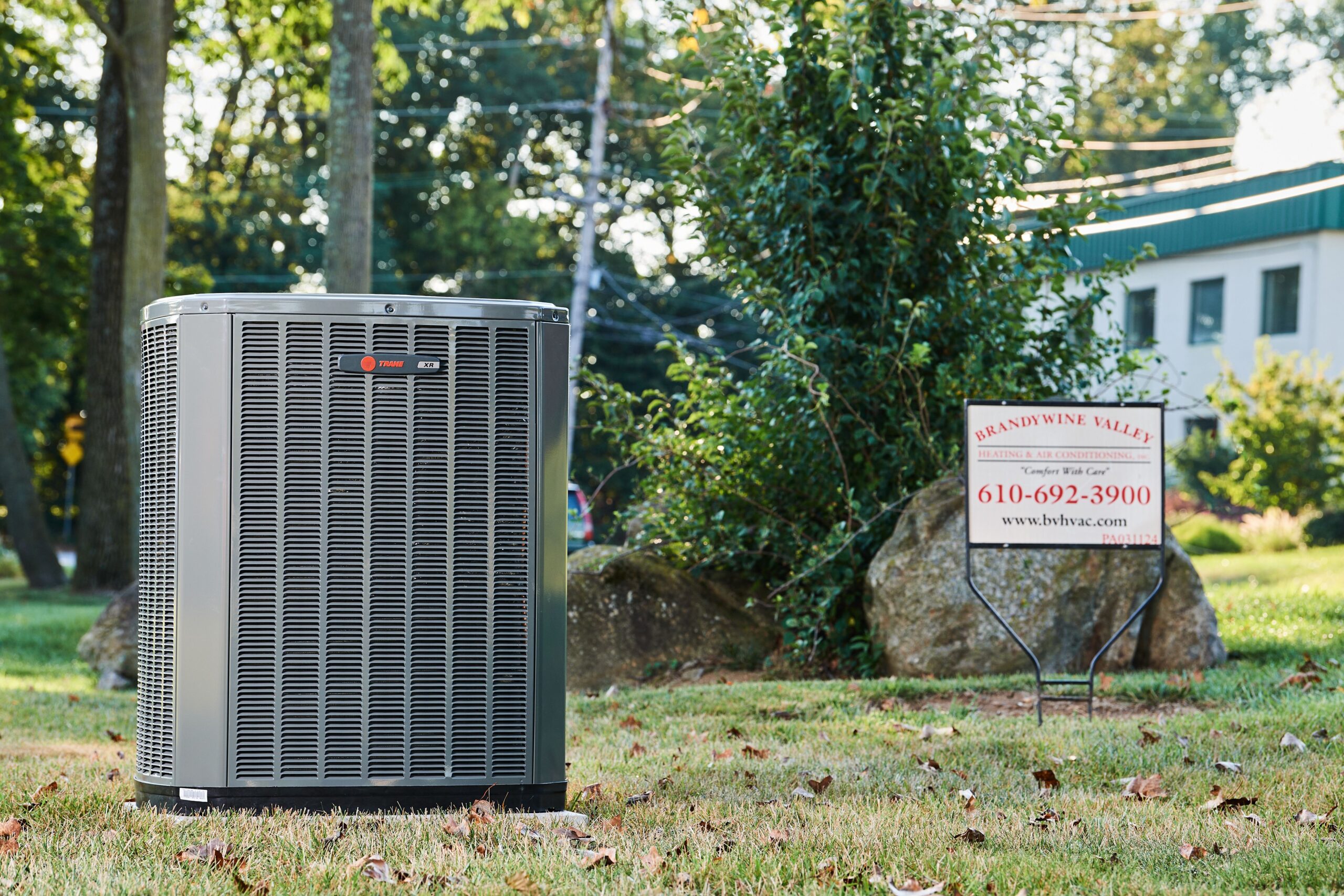 Since the beginning, we have held ourselves to a high standard. When it came time for us to choose a comfort equipment brand partner, we knew our decision would hinge upon our ability to serve our customers and ultimately our potential for long term success. Brandywine Valley Heating & Air Conditioning is proud of our designation as Trane Comfort Specialists (TCS). However, not everyone around Chester County knows that we are one of a very few companies in the US that are actually TCS Charter Members! Yes, we were one of the first HVAC companies to be chosen by Trane for the Trane Comfort Specialist program in 1998.
What does it mean to be a Trane Comfort Specialist?
Trane Comfort Specialists, our techs are not only specifically certified, but also expertly qualified to install and repair Trane heating and cooling products. Choosing to offer Trane equipment and being named as Trane Comfort Specialists have been significant factors in the success of our business. For a company like ours, it does not get any better than trusting the area's best trained technicians to install the industry's highest quality equipment. For a quarter century, this is what we have been offering homeowners and business owners across Chester County and the Main Line and we aim to continue doing so for decades to come.
If you are considering purchasing heating and cooling equipment made by one of America's most trusted comfort brands, we invite you to trust installation from the highest rated Trane Dealer in the area – Brandywine Valley Heating & Air Conditioning.
Why choose Trane Heating & Cooling Products?
Sure, Brandywine Valley Heating & Air Conditioning chose Trane over two decades ago, but why should you? Like us, the people at Trane put a high value in the quality of their work. Trane does not just build their HVAC products; they own patents on them. And when it comes to testing, Trane is known throughout the industry for testing their products in the harshest extremes possible—conditions which would far surpass those conditions found in and around your home throughout the year. It is through this testing that Trane has been able to develop some of the best engineered and most dependable equipment in the industry.
Every Trane product is and rigorously tested for reliability and durability. While other manufacturers build their products from the same "pool" of parts available to anyone, Trane makes it a point to be uniquely better, innovative and forward thinking. To do that, Trane has to design, build, test, and redesign some of their parts. Trane products simply work because Trane testers push them well beyond the industry standards, making sure they match the reliability people expect when they own a Trane. When you own a Trane, you're getting more than reliable comfort and you're getting it year after year.
If you are looking for uncommon quality and the highest standard of customer service, trust Trane and Brandywine Valley Heating & Air Conditioning to deliver a winning combination. As Chester County's favorite HVAC company for nearly a quarter century, we value the trust of our customers above all else. Relying on the quality of Trane products for the last 30 years has empowered us to fulfill that trust and exceed the expectations of the communities we serve. To learn more about our award winning service or the unparalleled engineering in the Trane line of equipment, talk to a Brandywine Valley Heating & Air Conditioning comfort professional today.